I'm looking to book
I've already booked
I'm looking to book
How to get a quote and book
1. Enter your trip information
You need to enter the locations of your pickup and drop off and also include if there is any 'via' stops on the way.
The date and time of your pickup address.
Choose Your Journey One way or Return.
Search Our Fleets for your Journey.
2. Choose Our Fleets As your Comfort
See Our Wide Range range of Fleets With All Details and price
See The Journey Details Miles and time.
Select any one which is good for you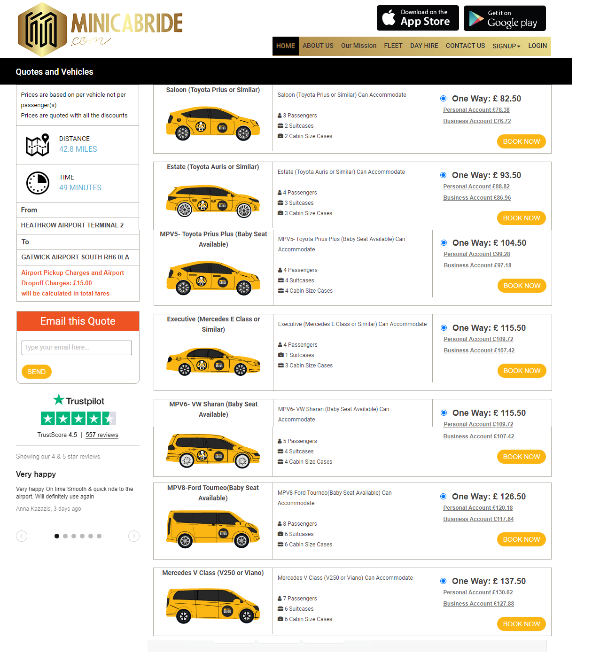 3. Fill in Your info and pay with Card, PayPal, or Cash
Fill in Your Information name, Email, Phone
Choose Any Payment Option and pay
Congratulations, you've successfully Booked Your Minicab
You will receive your Booking details online and by email, with the booking details also sent by SMS.
We accept (VISA, Mastercard, AMERICAN EXPRESS, V pay, Maestro, JCB, and VISA electron) in Credit/Debit cards. And PayPal/Amex in online payment methods.